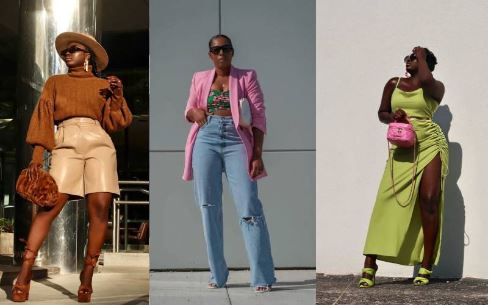 The sun is finally here and boy are we glad to have it back!
It's been a rough few cold months and all we would see are sweaters and jackets everywhere. Now it's time to ditch all those winter essentials and embrace the sunny season once again.
What we all love about sunny seasons is fashion. We've got quite a few outfit options to choose from, at least the weather is behaving, and this year here are a few staples you should already have or are considering buying.
Some of these pieces are classics and others are currently trending. Check out this list of pieces that can inspire your current style:
1. A trendy hat
We can't decide if hats are fashionable because they are technically a necessity. They are essential because they can give us extra protection in addition to sunscreen and also keep us cool.
There are days when you get reports that the UV rays are extreme, so hats should definitely be on our sunny weather list. And you can discover different styles, whether you like a trendy bucket hat or casual styles like the classic baseball cap.
2. Wide-leg pants
Wide-leg pants are the new skinny jeans. We once loved the form-fitting options, but now our tastes have evolved.
It just makes sense to wear these since it's hot outside anyway. Tight pants like skinny jeans are still a favourite, but they don't really work well if you start to sweat.
Now is the right time to shop around for some fun loose-fitting pants to rock.
3. Tough summer dress
Bold patterns and colours are now being embraced. Neutral colours like black and brown are safe, but they don't really bring out that warm and friendly vibe we're going for.
You can choose your style whether it is a maxi summer dress, mini dress or both. Don't be afraid to choose unique colours and prints, because that will make your style stand out from the crowd.
4. Long kimono
Kimonos are a lifesaver and should be in our wardrobe all year round. They are very simple, but they immediately lift the eye.
This balances out the sexy when you're wearing something spicy like shorts, a mini dress, or a mini skirt. You can even wear them while you're chilling poolside in your bikini or when you need something to protect you when you're in a windy location.
You can have a few neutral-coloured kimonos that can be paired with different outfits, but you can also have some statement pieces if you want to dress up.
5. Sunglasses
Sunglasses have always been a thing, but now they are getting more attention. There are so many unique designs coming up that there's no way you'll miss out on a style that suits your taste.
These serve a purpose as they protect your eyes and enhance your look no matter what you wear.
If you're looking for a pair, go for the ones with a protective coating.